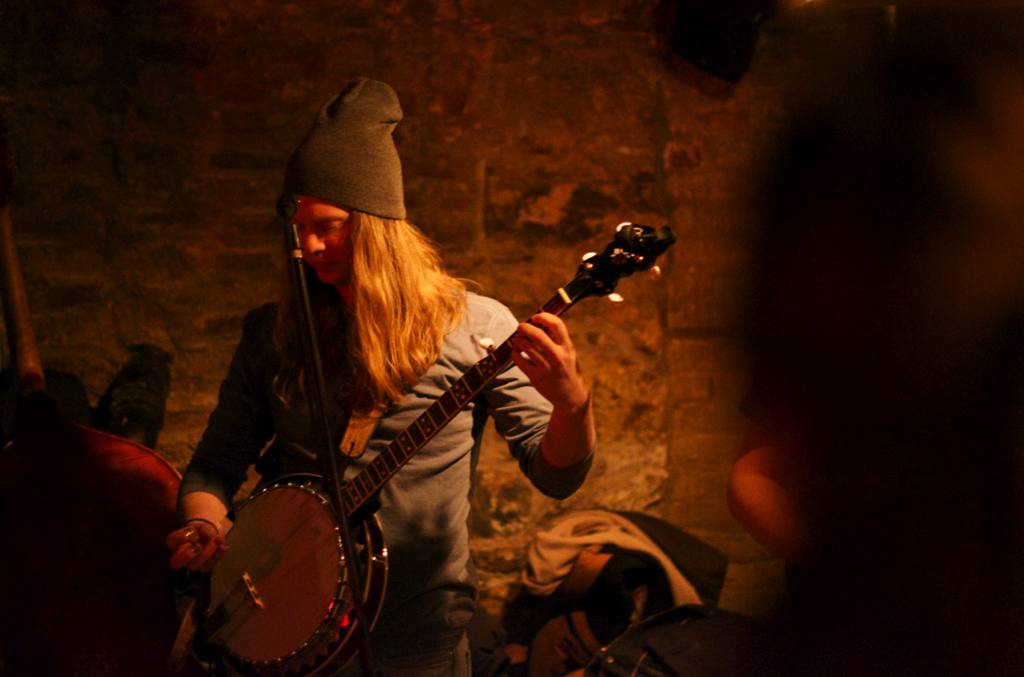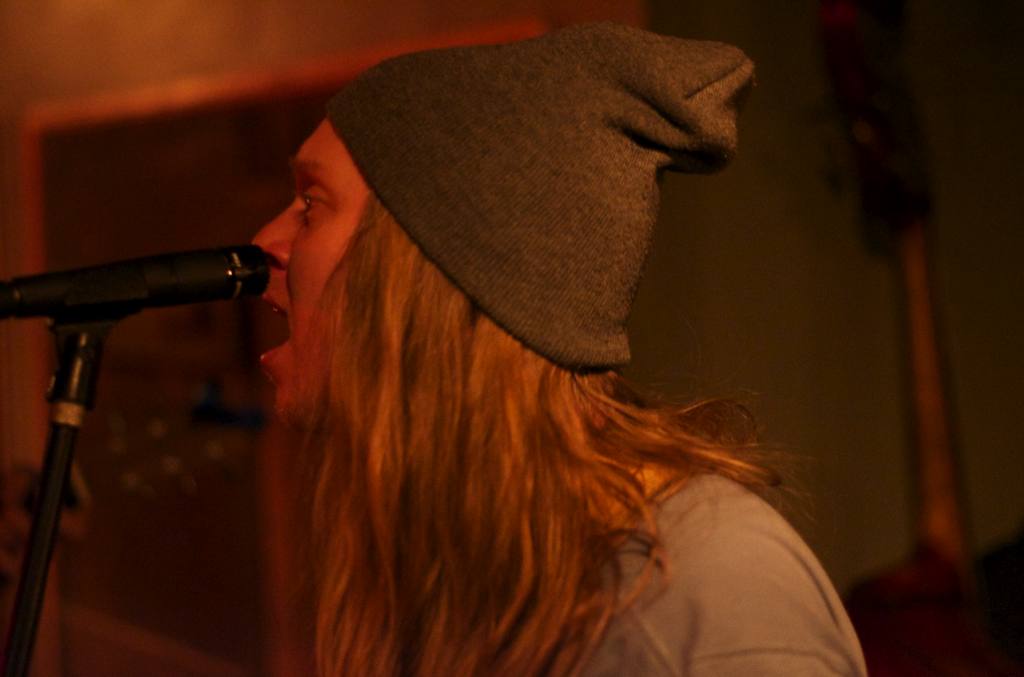 Maya Solovey Band Live at Spike Hill in Williamsburg (Brooklyn, NY) - Photo by Bernard McWilliams
Taylor Cannizzaro on cello, Sergio Krakowski on pandeiro, Nate Allen on bass.
Nate Allen on bass in Maya Solovey Band - Photo by Bernard McWilliams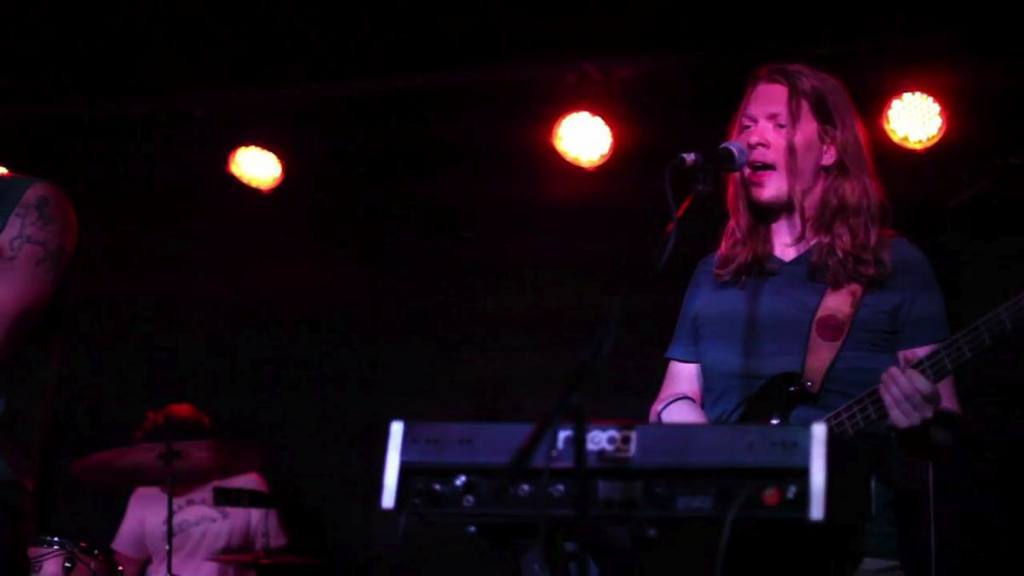 Photo by Danielle Cornelissen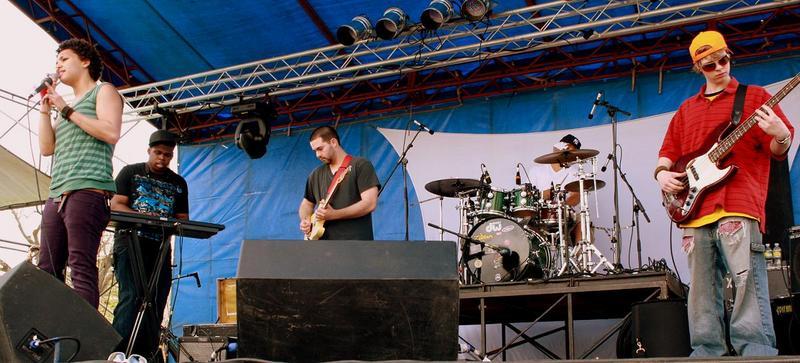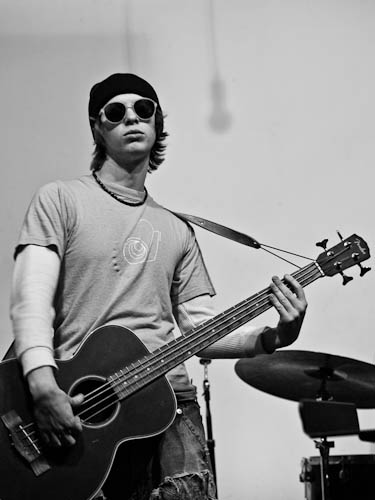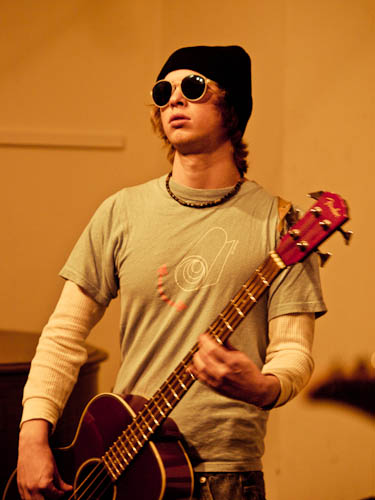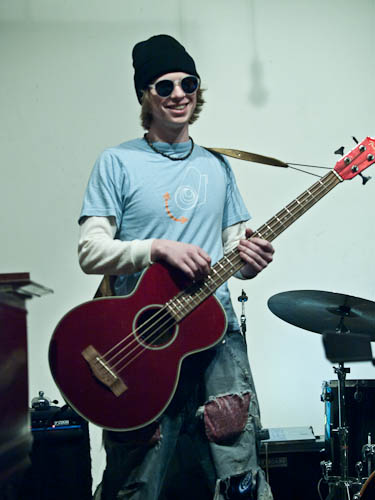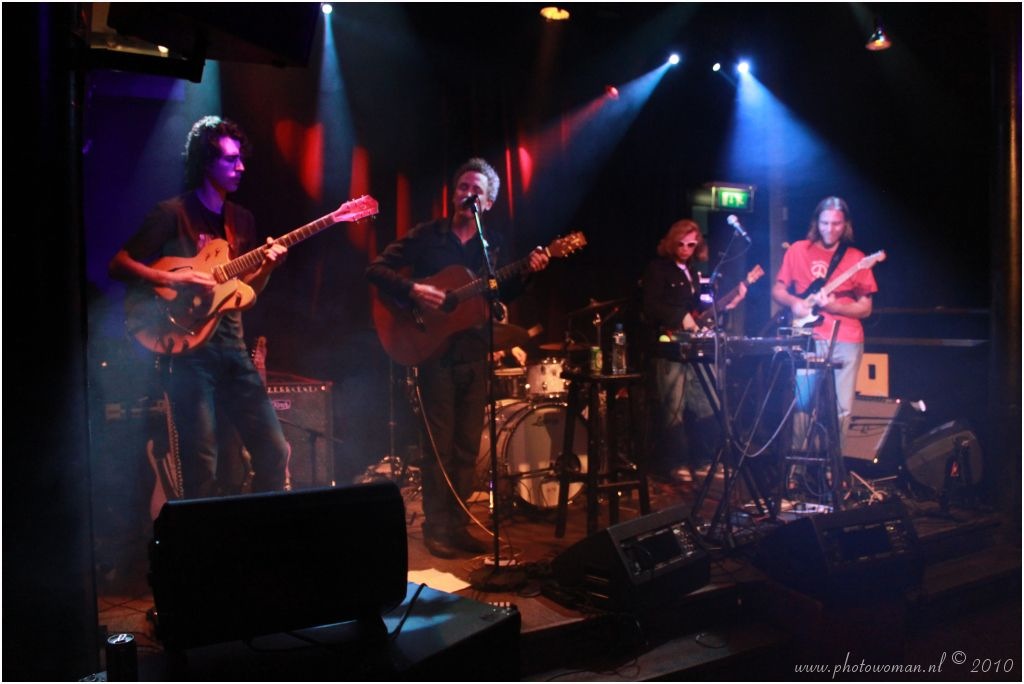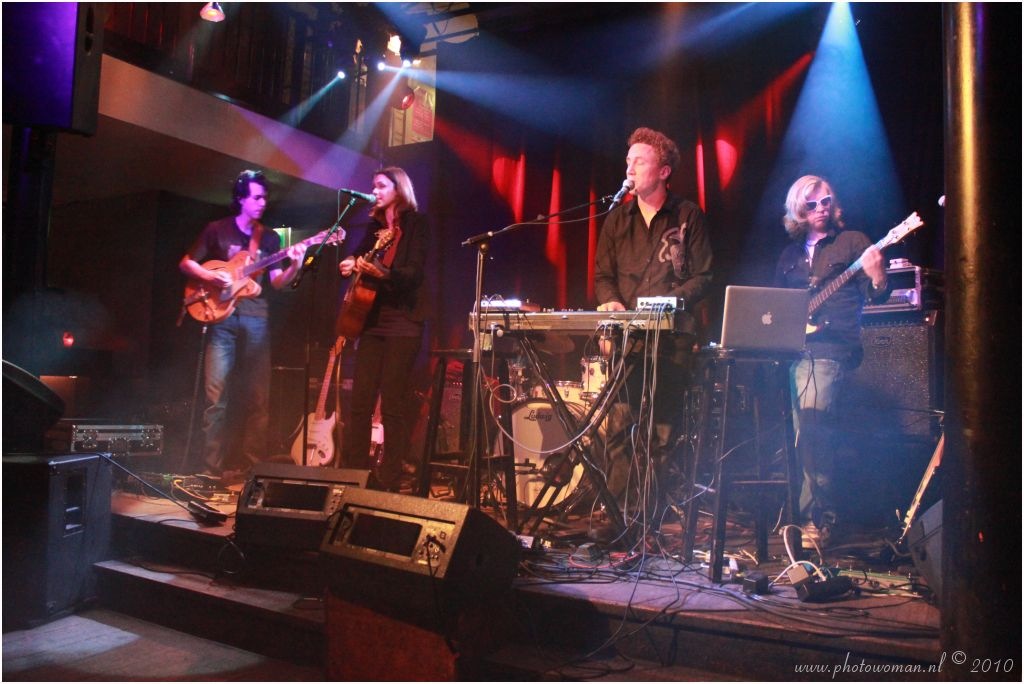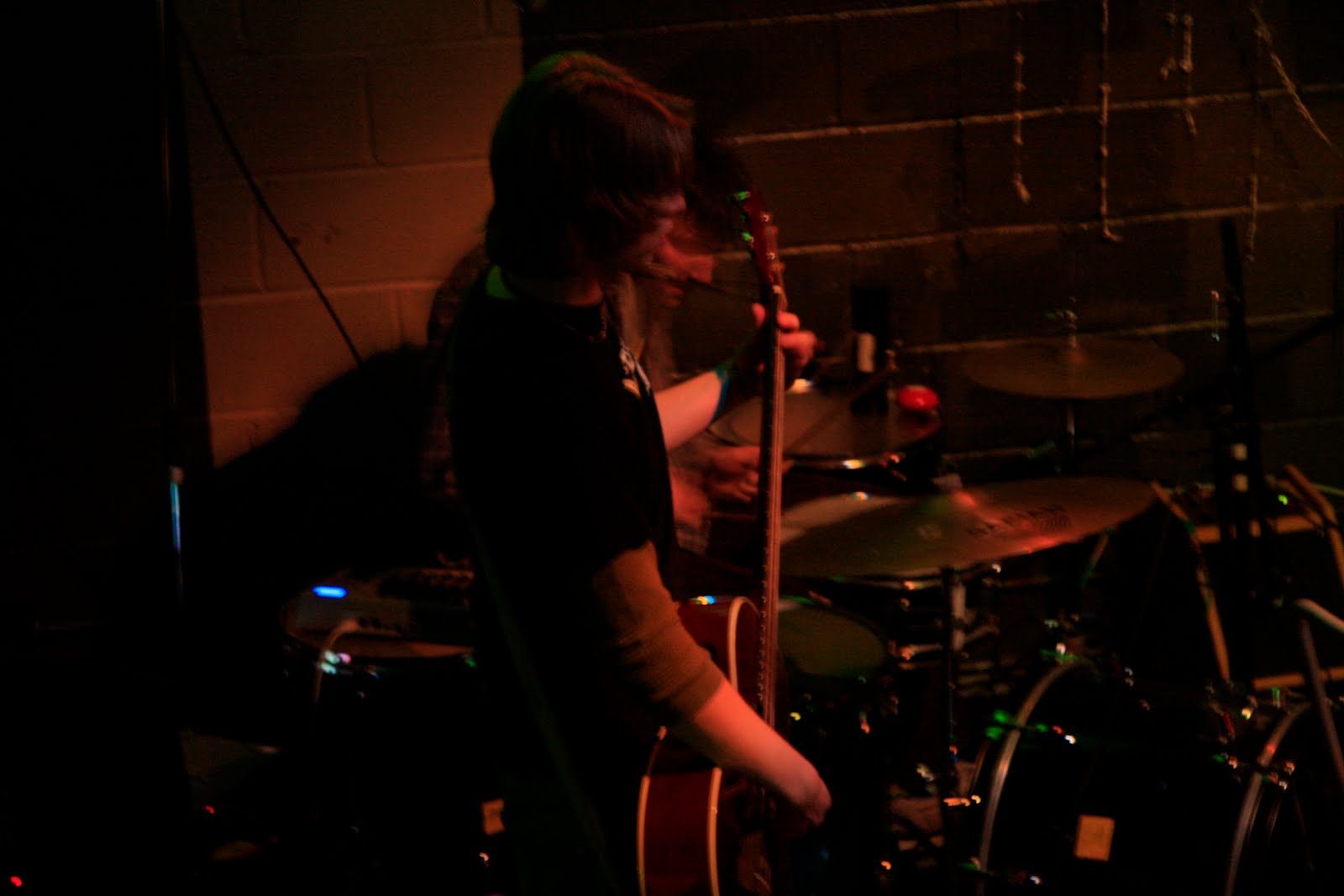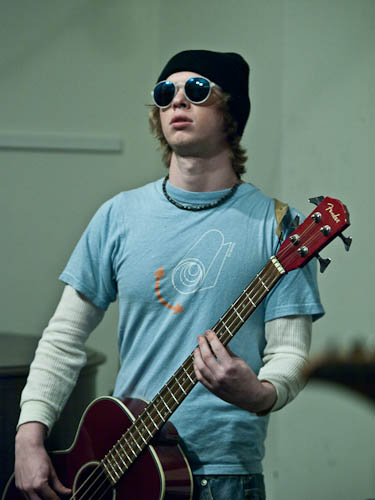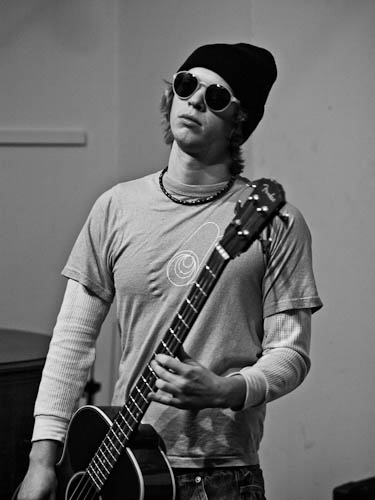 Friend Roulette
Sounding like a concoction of Van Dyke Parks, Robert Wyatt and Aaliyah, Friend Roulette creates somewhat of an whimsical psychedelic chamber pop con cojones. FRIEND ROULETTE IS::: Julia Tepper, Matthew Meade, Nate Allen, Tlacael Esparza, Kyle Olson, and John Stanesco.
"Brooklyn's most whimsical chamber pop outfit" - L Magazine
"Their songs are eclectically and musical in the purest sense of the word, the way Van Dyke Parks's music is real musician's stuff." - The Austinist SXSW
"Friend Roulette never gives away the plot, but the distinct pleasure of discovering their dreamy Cabaret texture is enough to keep your ears duly occupied during the journey. - THE DELI
Photos by Maryanne Ventrice, Laura Baker-Finch, Will Oliver, Eric Groom, WildHoneyPie, Sheila Webb-Halpern, and band members © all rights reserved.
The Fine Machines
The Fine Machines are a folk/blues band formed in a Brooklyn living room in spring, 2012. Nate Allen (bass/banjo), Frank Schaub (bass/guitar), Alex MacKinnon (drums), and Dan Piccoli (guitar/songs/vocals) play and sing about movement, longing, and release.They released their debut record Distant Shores in spring, 2013 and are currently recording a second album.
Like The Band, Bob Dylan, or Leonard Cohen? Good, they're amazing. Give The Fine Machines a listen, hopefully you'll like their music too.
Photos by David Van Keuren and Sheila Webb-Halpern © all rights reserved.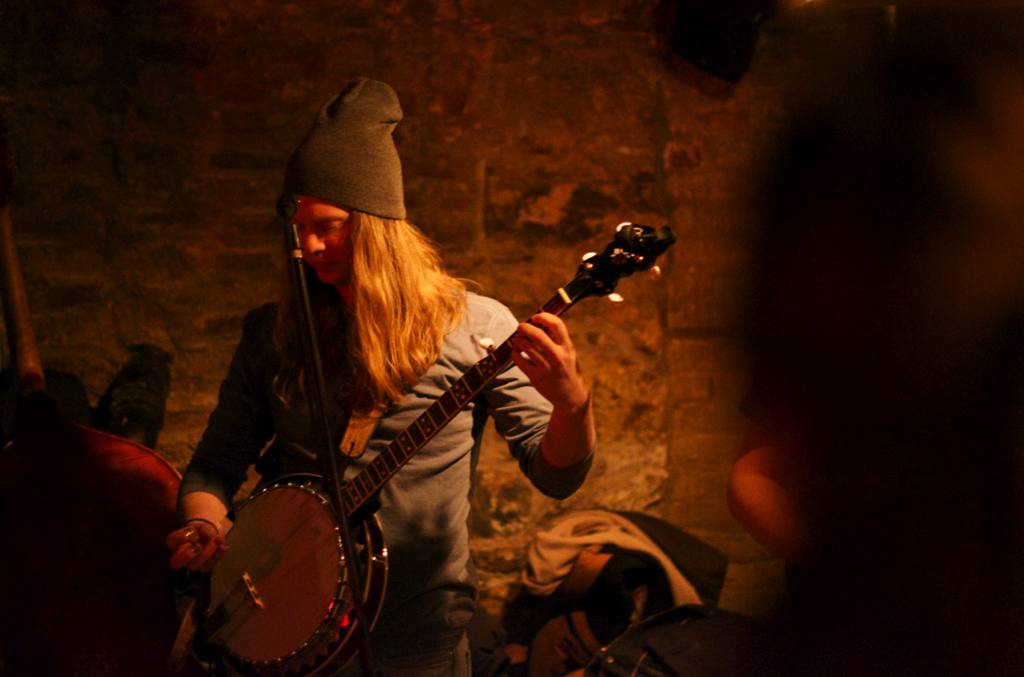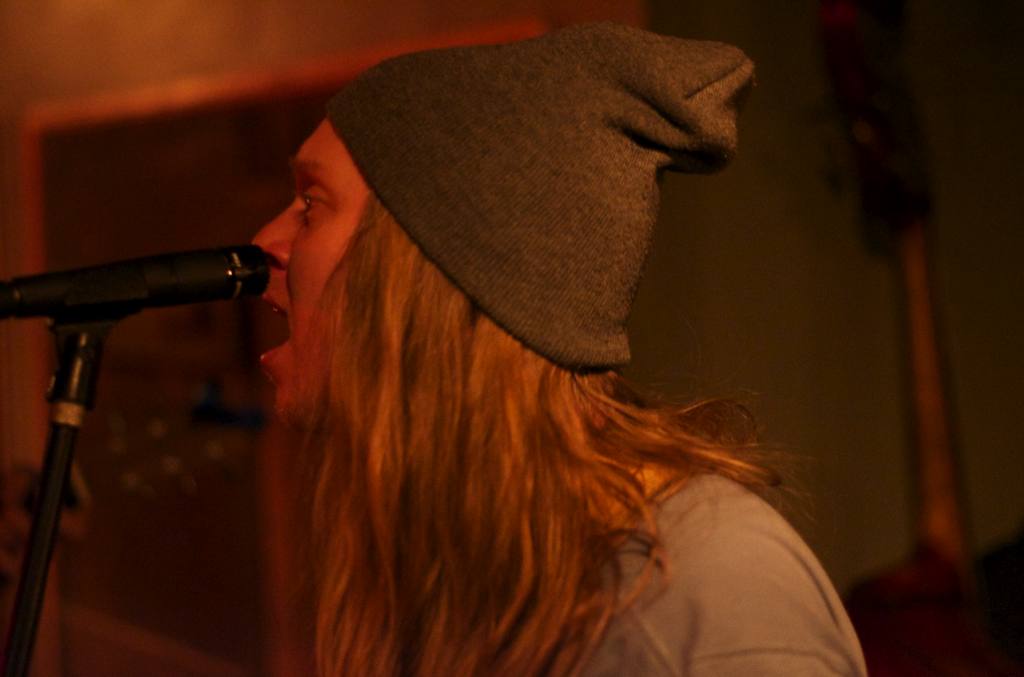 Maya Solovey
Singing in English, Portuguese, and Spanish, Maya Solovey is a multi-genre artist based in Brooklyn.
"Here's a rarity: An original voice who really is original! Drawing inspiration from all over the map, Maya Solovéy has developed a deep, enchanting sound that's unlike anything else out there right now." -Tom Moon, on air critic for NPR, journalist for Rolling Stone, Spin Magazine
Photos by Bernard McWilliams © all rights reserved.
Black Gold
Black Gold is a rock/pop band based in NYC featuring Than Luuu (drums/vocals), Eric Ronick (keyboard/guitar/vocals), Nate Allen (bass), Marty O'Kane (guitar).
Photos by Peter Roessler © all rights reserved.
Illumntr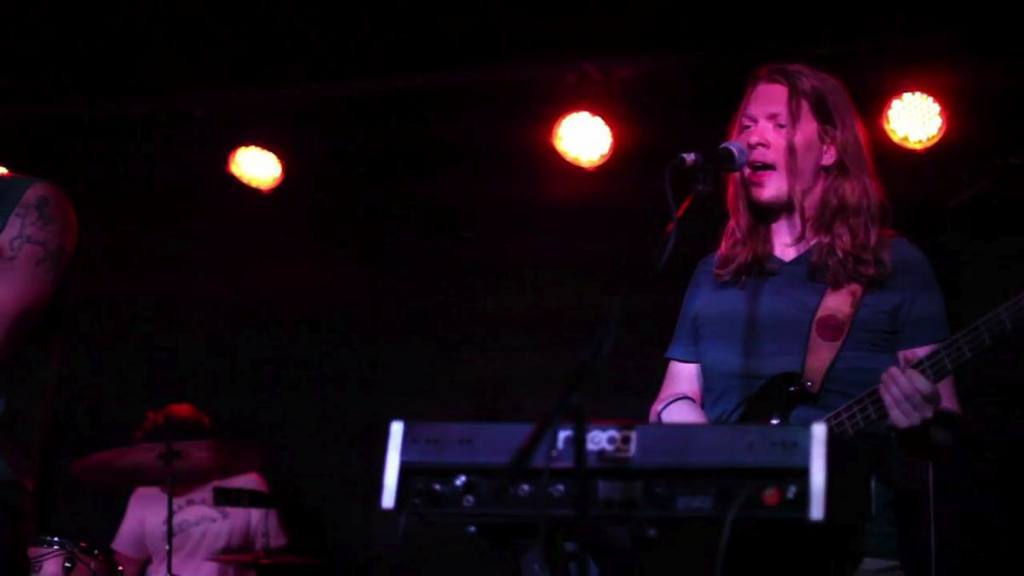 Steve Waitt - Europe Tour
In the spring of 2010, Nate went on tour in Europe with the Steve Waitt Band.
Photos by GoDi, Danielle Cornelissen, and band members © all rights reserved.
Younger Nate
Younger Years of Nate are brought to you via the bands Bad Nancy, True Theory, Kristijan Krajnčan Contemporary Jazz Ensemble, and Scott Barkan Trio.
Bad Nancy photos by Peter Gannushkin © all rights reserved.